At the bottom of my web page I list other resources for family and casual gaming. In general, those are focused on casual and family gaming. The "Gaming Resources" listed below are places that helped me get my arms around this hobby when I was getting back into gaming. They have a lot to offer the casual and family gamer too. A couple of them are podcasts, and are easy to listen to on your daily commute.
There are a lot of game related podcasts out there; I listen to a half dozen pretty regularly. Many of them are for the hobbyist. Those provide an in-depth look at one particular game, or take an analytical look at the mechanisms of a game. A lot of effort goes into them, and the quality of the works shines through. Personally, I find them informative and entertaining – but then I am a geek about this stuff.
Two of the resources listed at the bottom are podcasts that are very good for those who aren't as heavily into gaming as a hobby: the family and casual gamer. They are the two podcasts I first listened to, and they helped me get my bearings. The two that might be helpful in picking a game to purchase that your family and friends would enjoy are The Dice Tower and On Board Games.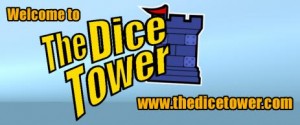 The Dice Tower
is hosted by Tom Vasel and Eric Summerer. Tom and Eric talk about the games they have played recently, news and upcoming events. There is a lot of playful banter between the two, which keeps it light. In some sense, this podcast is the gaming equivalent of a magazine show, with several guests and contributors. Because they receive review copies of games from publishers, they play
a
lot
of games, and they hit on most of them. Their reviews, which are really more like commentaries, are short overviews of these games. While they talk about what they like and dislike in a game, it doesn't get so technical – so geeky – that it would be a mystery to the non-hobbyist. Their signature feature is also the best feature for the casual gamer: the Top 10 list. Every other episode Tom and Eric put together a Top 10 list of games in some grouping. It might be base on a theme (Top 10 economic games), or a publisher (Top 10 games by Fantasy Flight), or some other breakout. Regardless, the list sets apart the better games to look at for in the vast sea of boardgames and card games out there in the world.
On Board Games
is hosted by Scott Nicolson, Erik Dewey and Donald Dennis. Again, the banter between these three makes it fun to listen to, but this podcast is very different from The Dice Tower. Game reviews are more structured, and slightly more in-depth, but still short and to the point. The signature feature is a roundtable discussion, where the three hosts discuss a game related topic. The topic might be about good practices when teaching a new game. It could be a discussion on how to deal with people texting during games, or the issue of food at the gaming table. They discussion is rarely about any one game, but rather how to make the gaming experience better. This podcast tends to be a bit more focused, and therefore shorter than others. This is the podcast that consistently leaves me wanting more.
My drive to work is about fifteen minutes. Generally, I can finish either one of these podcasts in the half hour round trip for the day. They relax me, and having listened to them for a while now, feel like old friends. I think you owe it to yourself to listen to at least one episode of each of these podcasts. They will certainly better your experiences at the gaming table.
It's Your Move!